It took 25ish hours to fall in love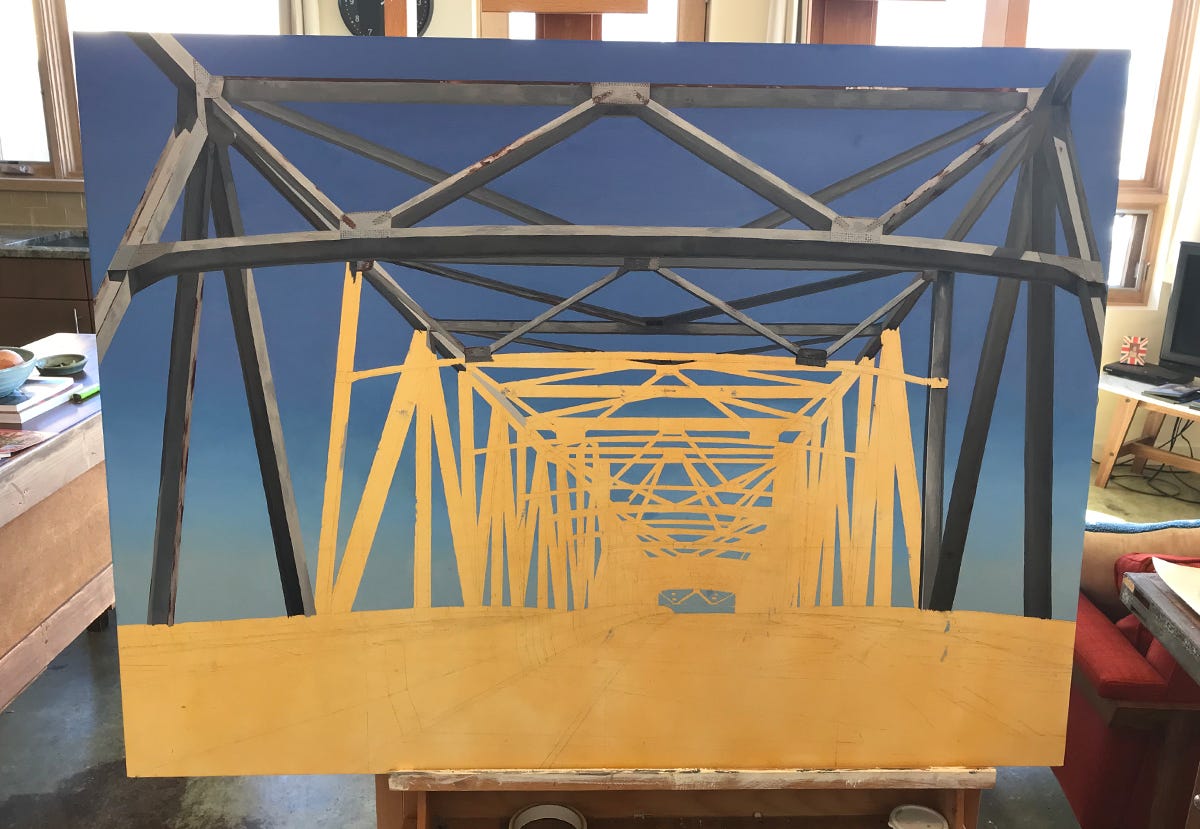 Getting smitten with the work
There's something about a large painting that makes my heart sing—the scale, detail, brushwork, the large colors that overtake the onlooker's entire view. This month I began painting this bridge piece, the sister to my highway overpass painting. 
 
These big paintings take a lot of hours and serious commitment that can be hard to be faithful to, especially in the beginning. It's quite like a new relationship.

At first I'm doubtful, scared, nervous what will come. Then at some point in the process I turn a corner and I fall in love. A point where colors and shapes begin to come together in a way that springs joy, and I simply get smitten. And like falling in love with a person, I begin to crave extra hours in the day to spend time with it.

For this big guy, I fell in love around hour 25 or so. That's about 10 days of sittings when I was more nervous than smitten. But now we're honeymooning.

Here's my favorite corner as it developed: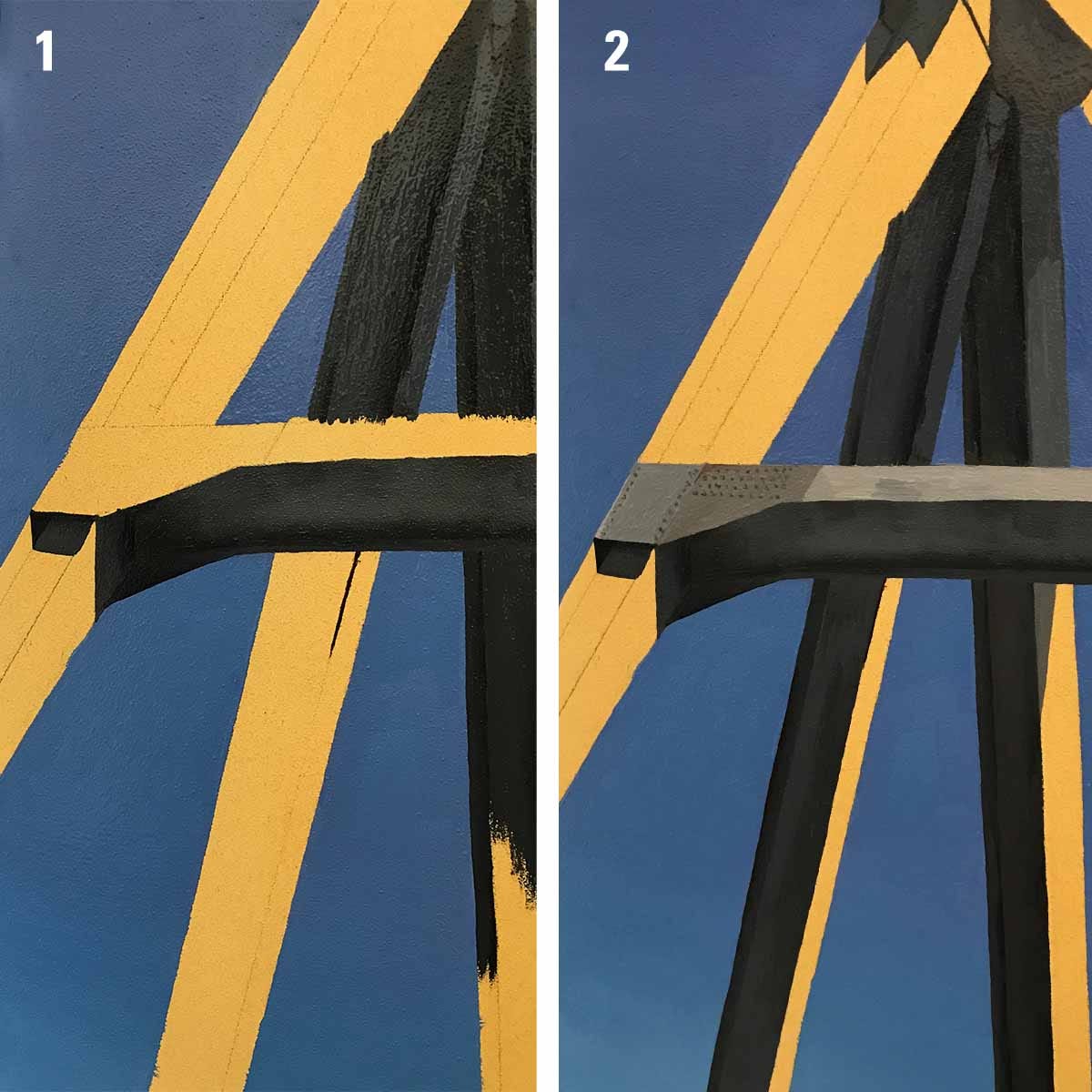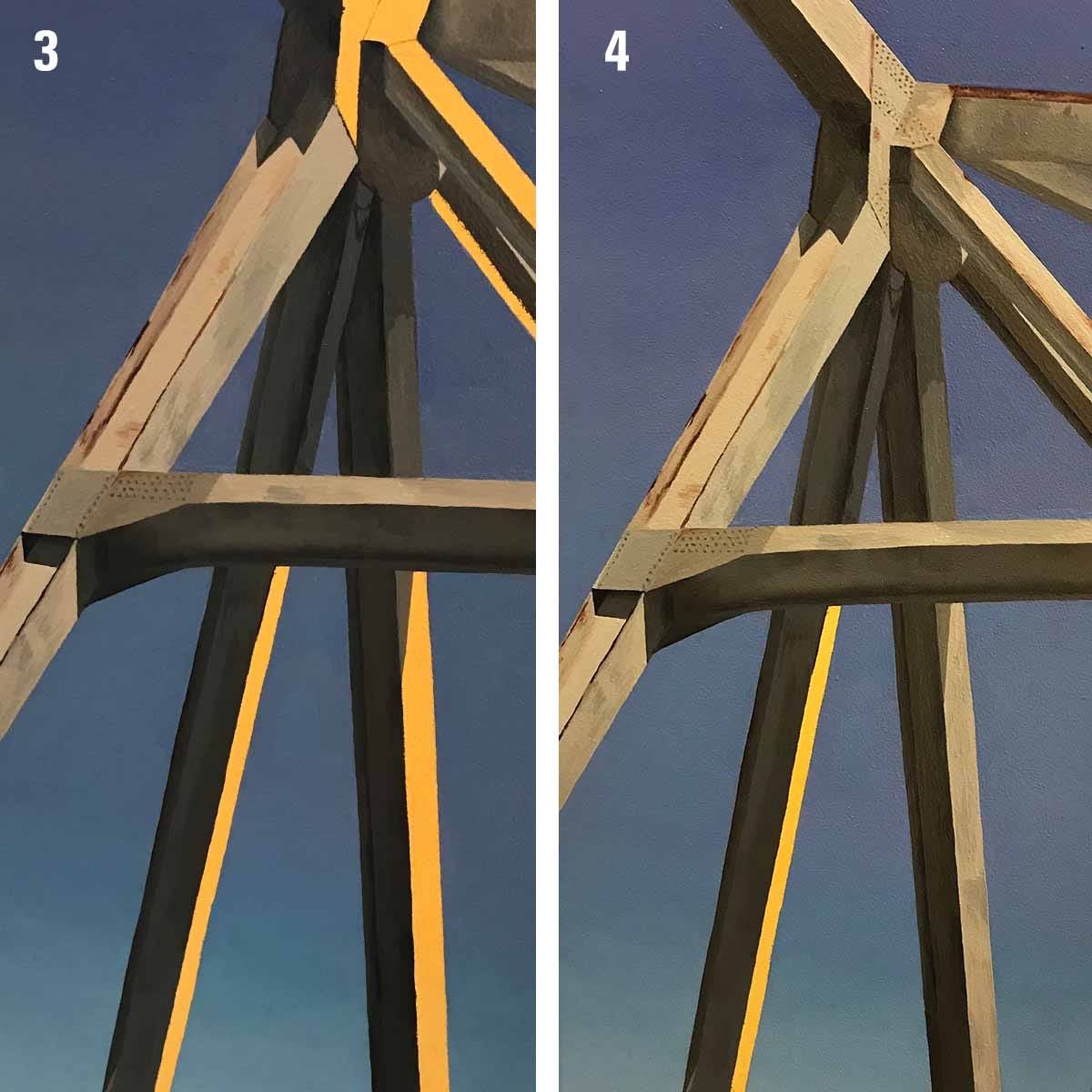 A few things worth sharing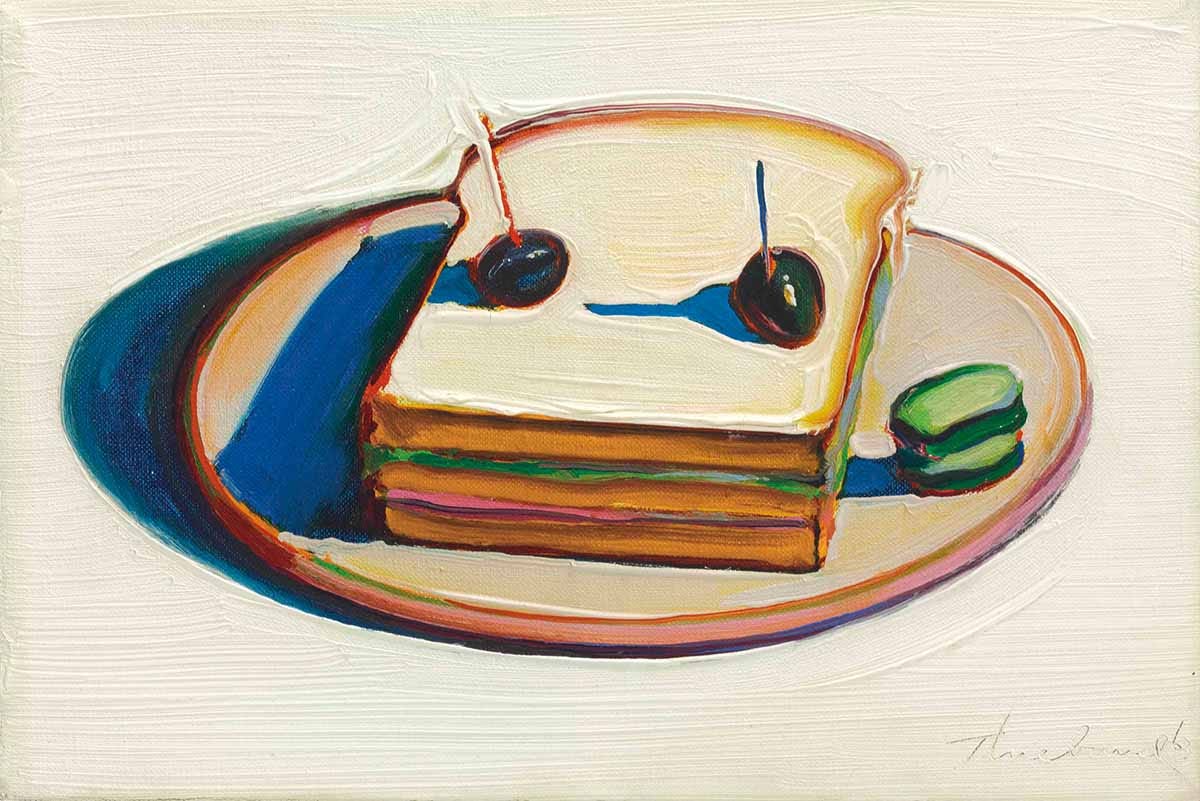 ARTIST: RIP Wayne Thiebaud who died last month at the age of 101. Here's a short video interview with him, and he shares deep wisdom about life and art, including:

"'I want to become a painter. How do I do that?' [chuckle] With extreme difficulty and reality. You probably won't be able to make a living, but you can make a life, with a kind of calm and ineffable-ness."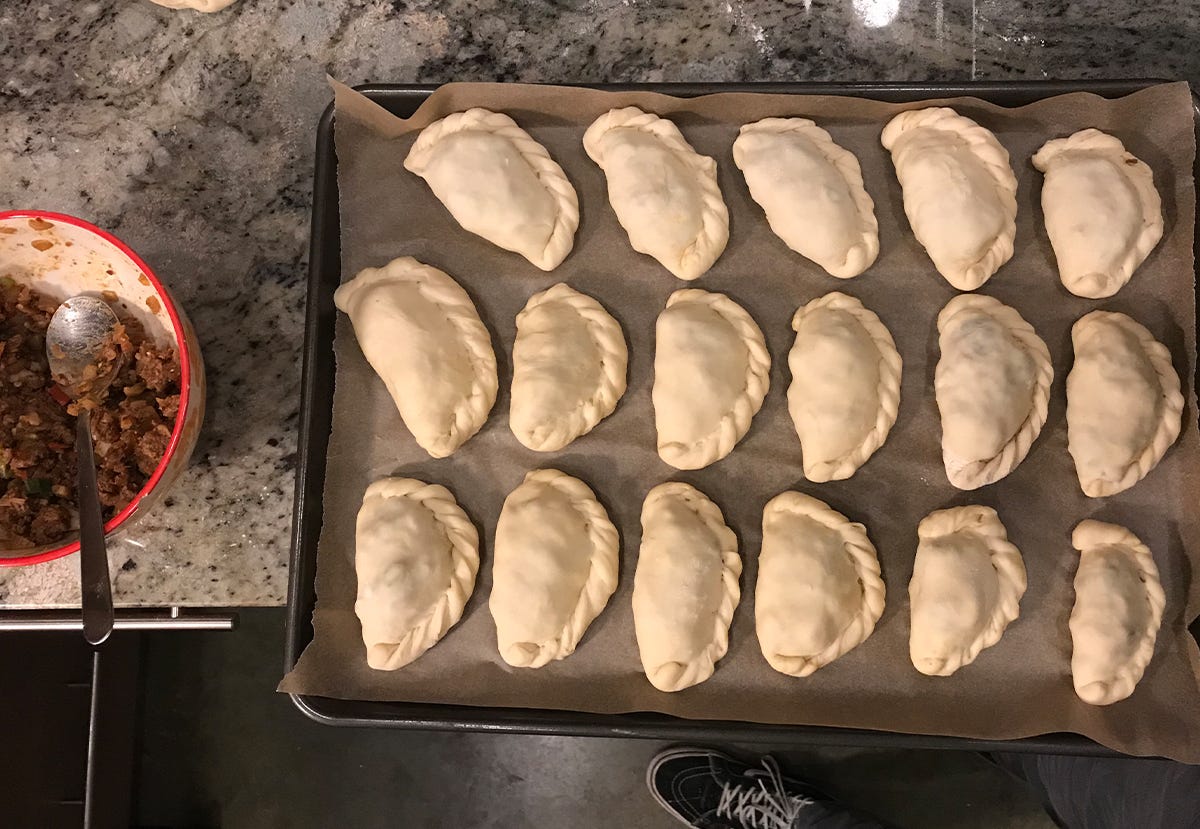 Hey, thanks!
Thanks for reading! If you like this newsletter and want to support it, forward it to someone who'd like it. If you're seeing this newsletter for the first time, you can subscribe here.