Discover more from J. Fontenot Studio
A monthly peek into my studio and process
Portugal, a most lovely place.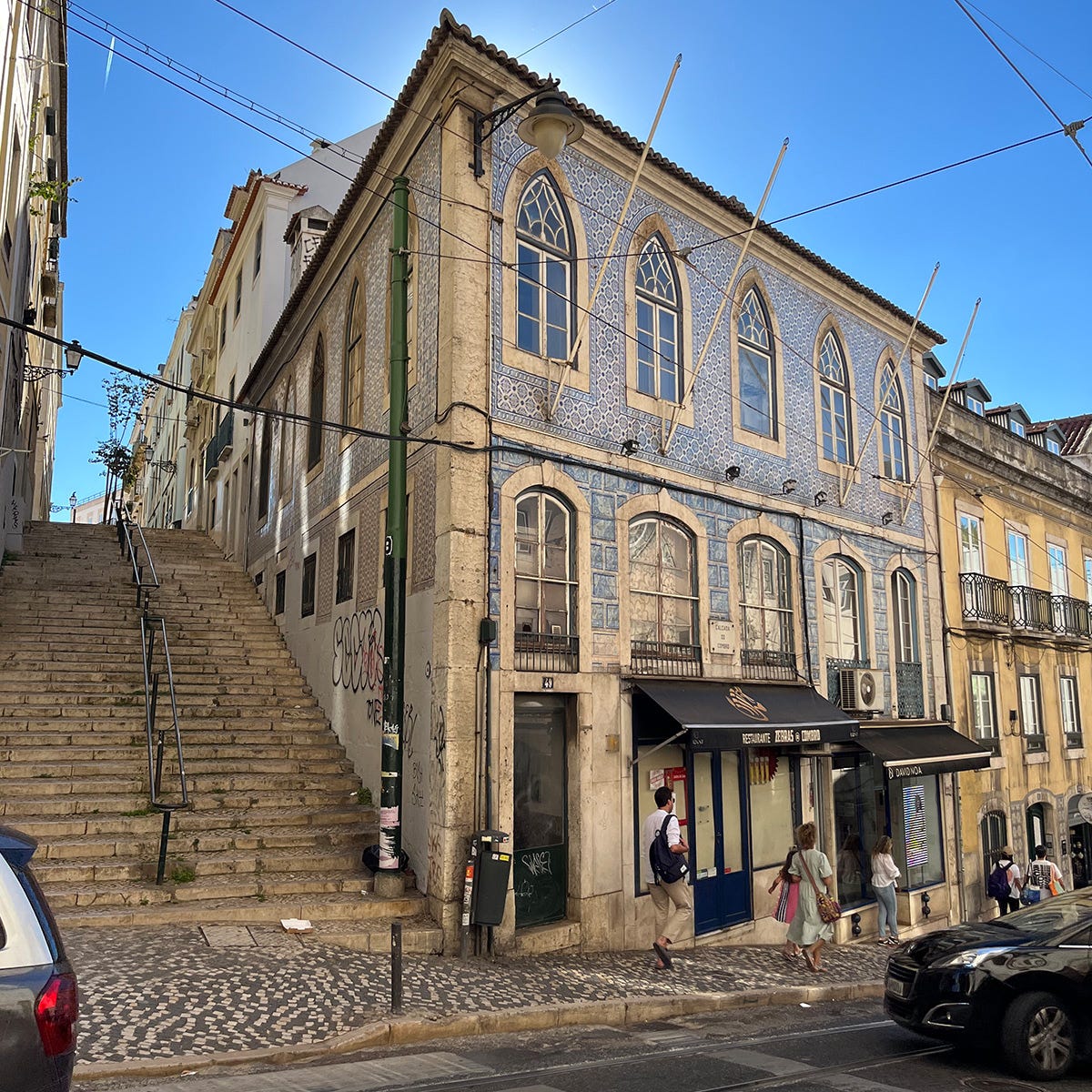 Turned it all off in Portugal
I was recently in Portugal for 2 weeks. I rarely checked email. I turned off my online stores. I turned it all off. It was a loosely planned trip and most days my friend and I took a wandering walk around the city asking each other, "Do you wanna go left or right?". We wandered our way into many wonderful shops, people, bars, restaurants, parks, beers, memories.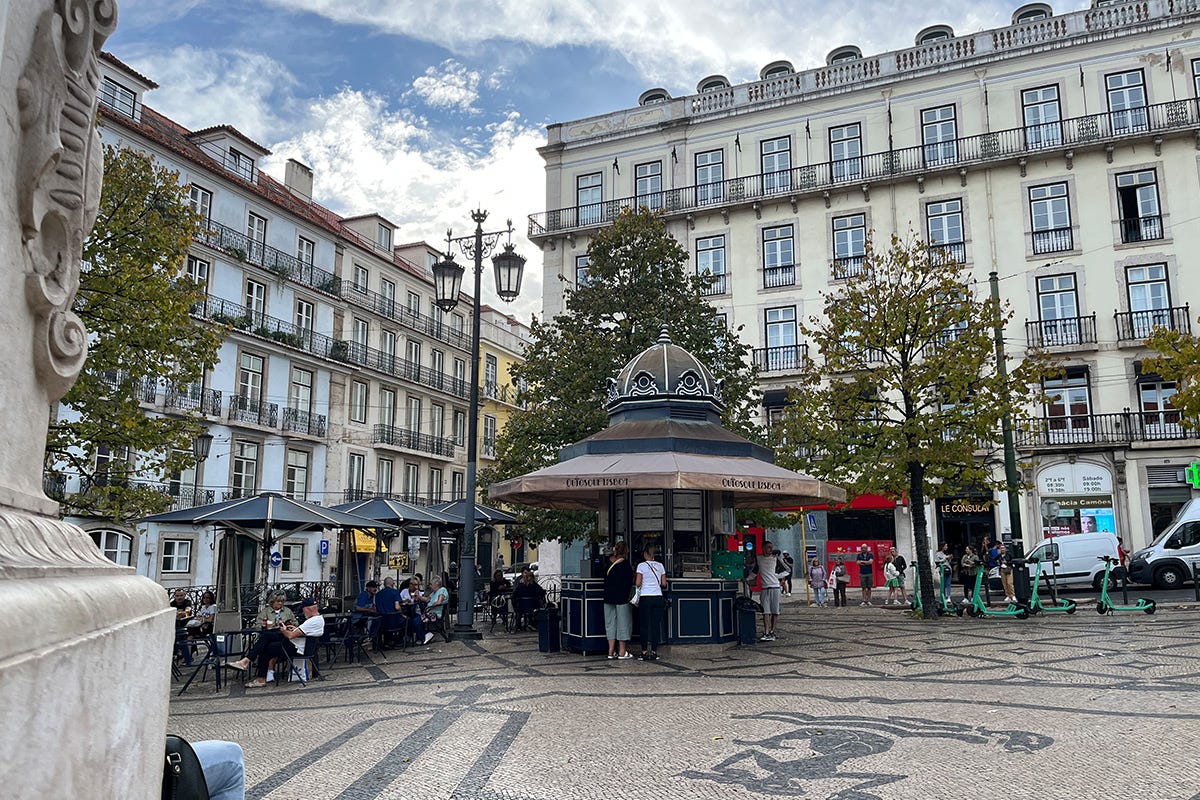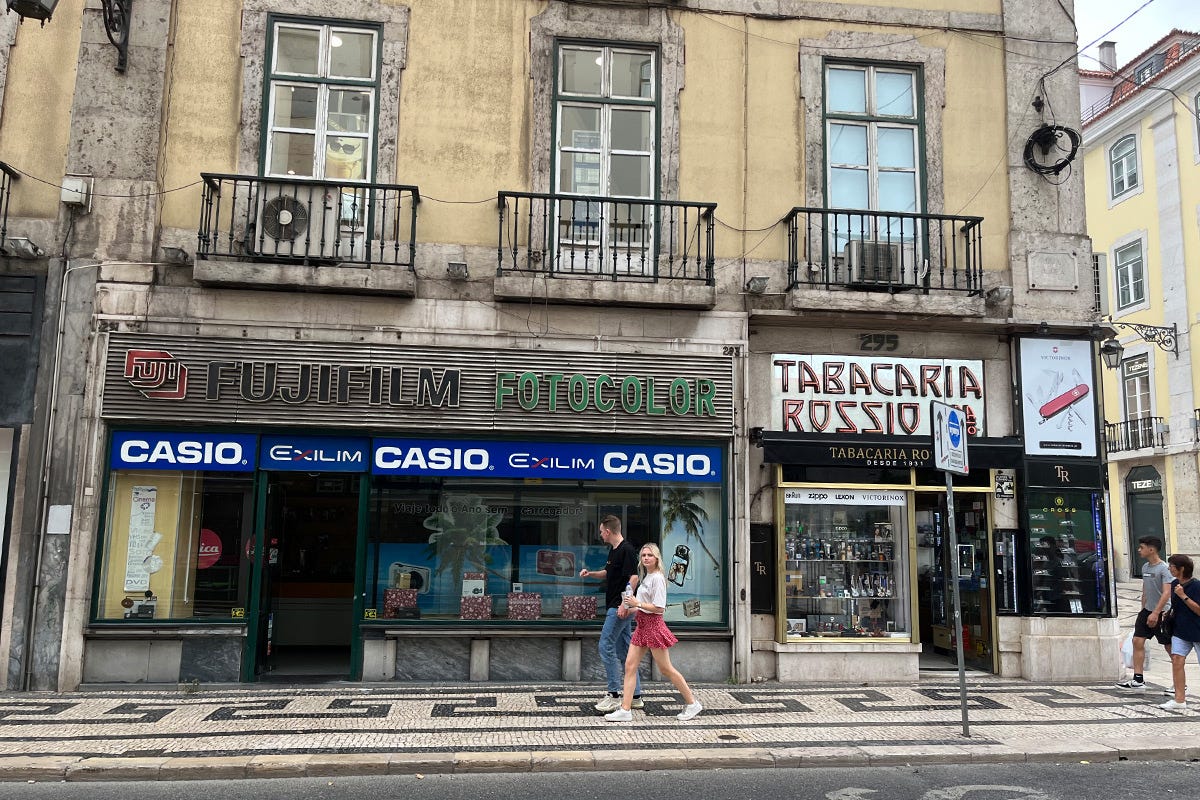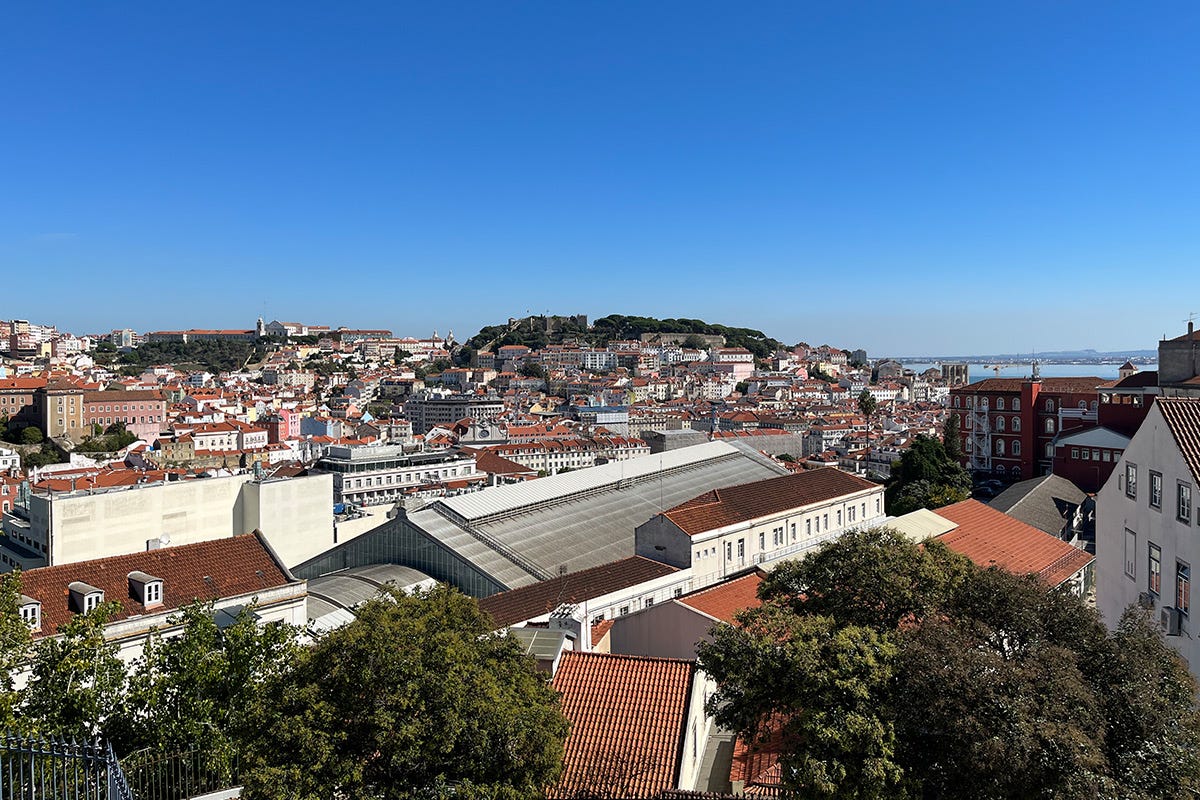 Traveling to a new place helps me relax away from the conformity and demanding nature of everyday (American) life. The Portuguese seemed to be a people at ease, a people who care about each other and a people who express themselves far more than we do. 

I saw hot biker dudes greet each other with sincere, loving affection. I watched middle aged men sitting at the bar, enjoying a beer alone, singing aloud to Portuguese pop music. A most lovely place to be. 

And of course RICH with gorgeous buildings that I have begun to draw: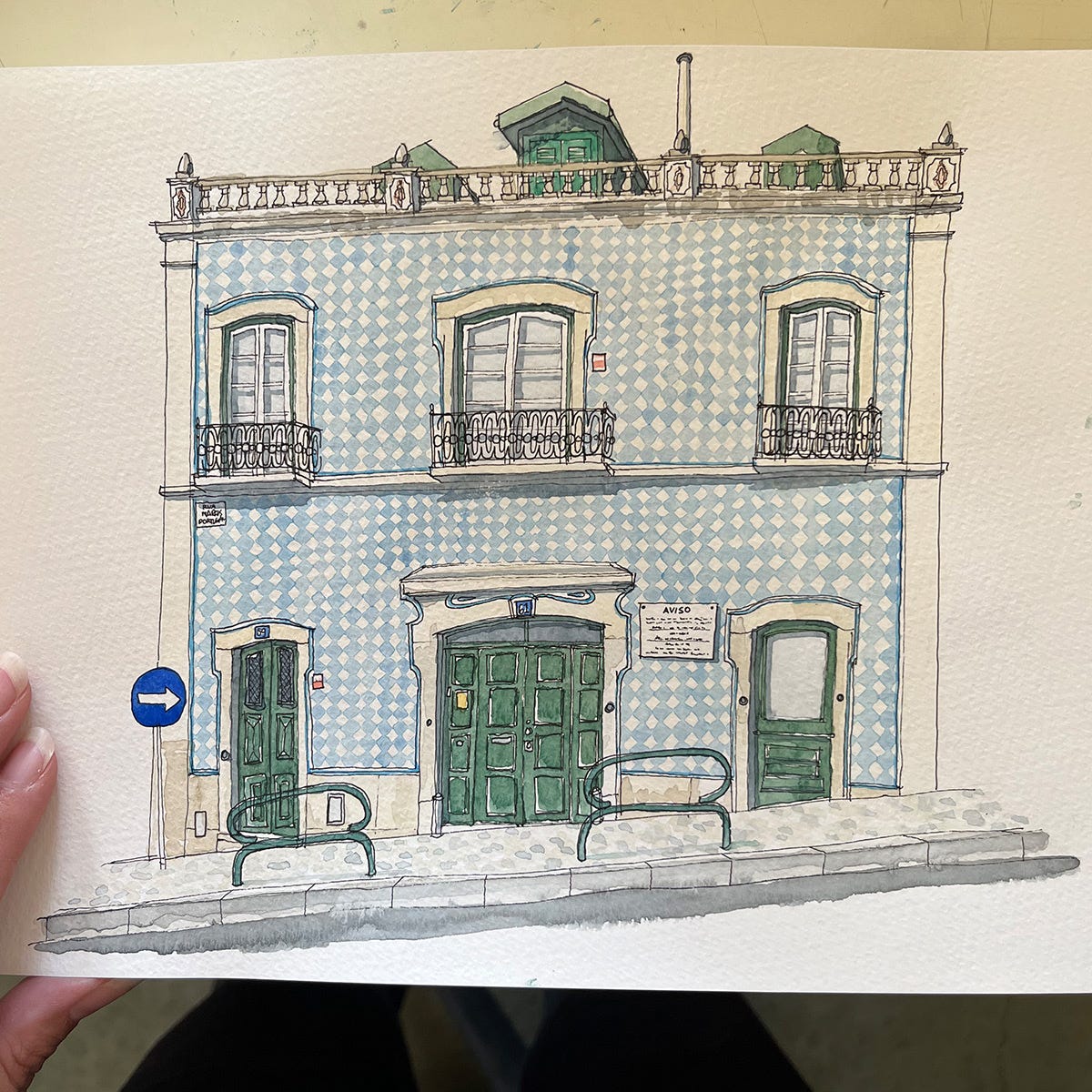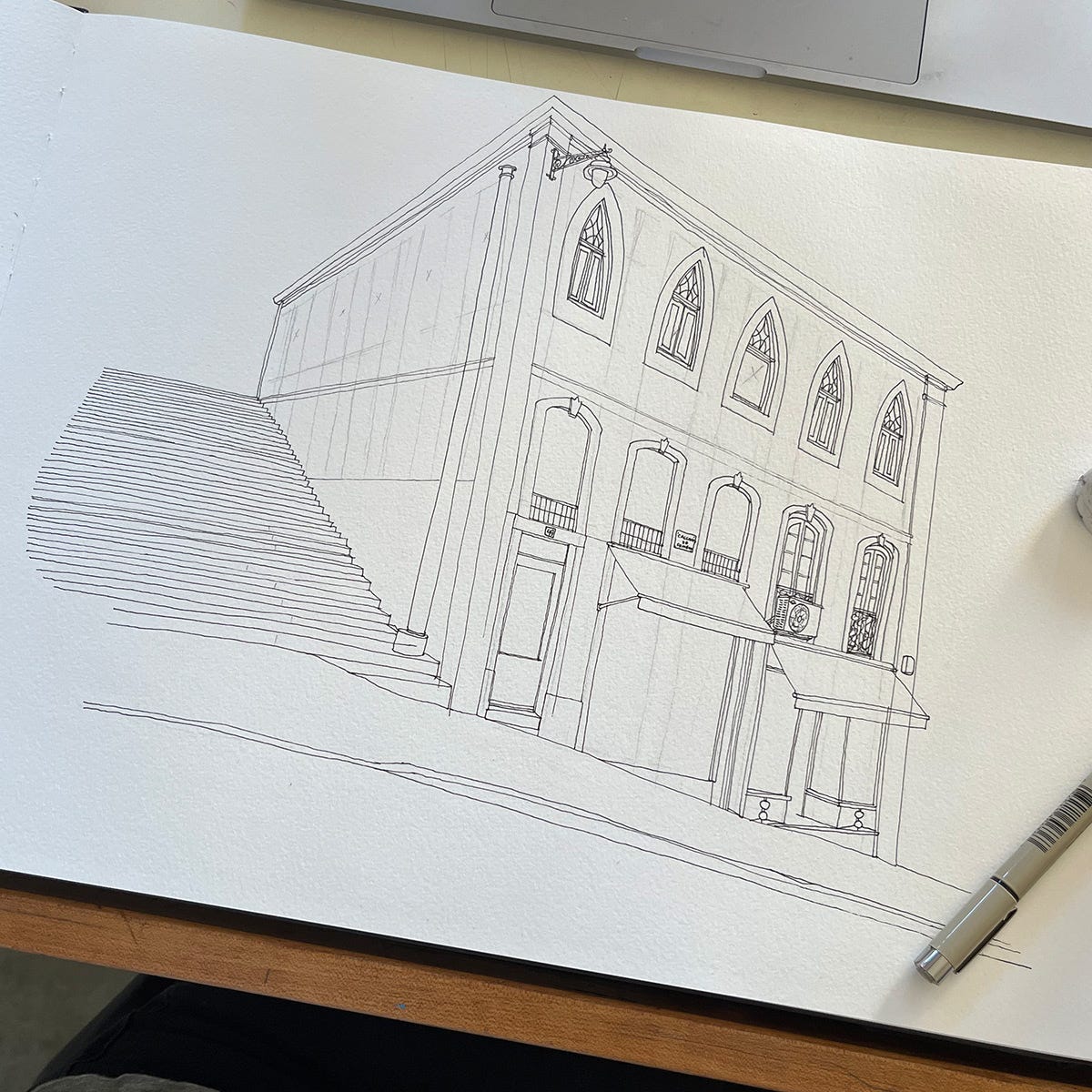 Find my art at Austin Studio Tour
I will have some art for sale during the upcoming Austin Studio Tour. Find my art at Hangar Art Studios, stop #184 at 3625 Menchaca Road Suite 101, ATX 78704. They will be open Nov 5, 6, 12 and 13, 12-6pm. 

I will have the What We Have Lost Poster for sale and a few 5x7s of Austin landmarks. 

You can also find artworks here by Ella Nilsson, Arielle Austin, Danika Ostrowski, and a handful more!
A few things worth sharing
BOOK: I read The Signature of All Things by Elizabeth Gilbert while traveling. It is a long, enveloping story about love, ambition, botany—a delight. 
QUOTE: Frank Lloyd Wright:

"The longer I live the more beautiful life becomes. If you foolishly ignore beauty, you will soon find yourself without it. Your life will be impoverished. But if you invest in beauty, it will remain with you all the days of your life."
Hey, thanks!
Thanks for reading! If you like this newsletter and want to support it, forward it to someone who'd like it. If you're seeing this newsletter for the first time, you can subscribe here.